Knee High Socks
Custom Socks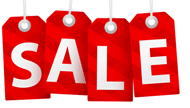 Colors
Styles
Colors
Events/Holidays
Sock Info.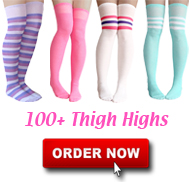 Cherry Flower Print Socks
$11.99 $9.99
(You save

$2.00

)
Cherry Flower Print Socks
SKU: 826
Sale $9.99
Reg. $11.99
(You save

$2.00

)
Product Description
Add a bit of sweetness to the day with these multicolored cherry flower knee-high socks. Combining baby doll pink, cherry red, smoky grey and hints of green, these socks are cozy and easy to wear. With a thick elastic band just below the knee, each sock stays in place without falling or slouching down. With beautifully designed cherry flowers featured from toe to knee, these socks make a great addition to any outfit. For something more feminine, try matching with a pleated skirt, blouse and flats for a cute, school girl look. The color combination is also great for winter festivities, as the crimson red cherry flowers match the well known berry on the holly bush.
Size: Women's 7-11
Material: 60% Cotton, 36% Nylon, 3% other fiber, 1% spandex
Length: 21" - 23" Before Stretched
Care Instructions
Product Reviews
Customers also viewed