Knee High Socks
Custom Socks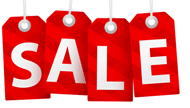 Colors
Styles
Colors
Events/Holidays
Sock Info.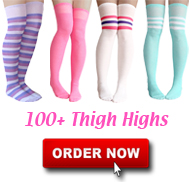 Rainbow
Somewhere, over the rainbow… socks are knee-high! It's a land where fashion reigns and everyone is dressed to the nines. Who wants to live in a black and white world where everyone looks the same? It's your time to shine. These rainbow knee high and thigh high socks are as colorful as your spirit. Let their cheerful rainbow of colors brighten up any day of the week.
These socks are perfect for parties, sleepovers or events to raise support for the LGBT community. Why pick just one color when there's a whole rainbow of fashion out there! Rainbow thigh highs are a popular choice and look great with a short skirt. Have fun in a magical star or unicorn print or tone it down with a softer cotton candy design in a pastel color palette.
This St. Patrick's Day you may not find a pot of gold but you are certain to feel like luck is on your side in a pair of leprechaun rainbow colored socks. Santa's elves will look the part in green, black, and red striped socks. Candy corn striped socks are a sweet treat for Halloween, and rainbow psychedelic thigh highs are outrageous enough to help you win a costume contest or be seen at a music festival.