Knee High Socks
Custom Socks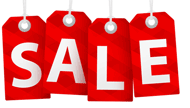 Styles
Colors
Events/Holidays
Sock Info.
History of Knee High Socks
History of Knee High Socks
Knee-high socks may be trendy and fashionable, but they have actually been around for centuries! Historical sources have documented the first version of a knee-high as early as Ancient Roman times. It must have been pretty draughty between the columns and cobblestones, so men and women of numerous European civilizations would keep their legs warm and protected in knee-high cloth bound with leather straps.
As the eras went by, fashion evolved and began to embrace the notion of style over pure function. By the 18th century, women such as Marie Antoinette, a synonym for extravagance and a-vanguard fashion, were embracing the knee-high as a cheeky undergarment that implied a hint of eroticism among a flurry of conservative outfits.
Fast-forward to the roaring 1920's and as the hemlines got shorter, socks began to take center stage. Knee-highs were embraced as a must-have accessory and were made in different styles, patterns and colors. It was no longer about keeping warm and toasty, rather a way to express your own unique style at a time when the fashion was pushing the limits with each season.
By the 1960's, women had become more liberal and a sweeping feminist movement had inspired an approach to fashion that was fresh and sexy. This period of mod culture was all about short dresses, short hair, high heels and even higher socks! Culture icons such as Twiggy showed off their perfect pins in short shorts, miniskirts and white or pastel toned knee-high socks. The look was fun, flirty and tempting without being over the top.
In the decades that followed, the knee-high remained a wardrobe staple and made its' way into casual, academic and sporting outfits worldwide. What began as a way to keep legs warm, became an accessory to make an outfit hot! The 90's saw Cher Horowitz and her girlfriends confirm the iconic fashion status of the knee-high in In the cult film "Clueless" and the generations that followed embraced this look in variations from preppy to punk!
Today, knee-high socks are more fun than ever. With an amazing range of styles, colors and patterns available, they are the perfect addition to every woman's wardrobe. At a time when we are able to set our own trends and dress however we like, these socks provide endless styling options. The introduction of customized socks also means that, more than ever, women are able to dictate their own style and create socks that are versatile, fun to wear and a true representation of their personal style.