Knee High Socks
Custom Socks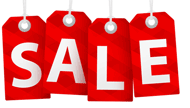 Styles
Colors
Events/Holidays
History of Knee High Socks
History of Knee High Socks
When you put your knee high socks on do not forget the significant impact they have had throughout the world. Knee high socks have been used throughout history. Greeks, Egyptians, Romans, and Europeans were noted for wearing articles of clothing that resembled knee high socks.
The first reference, that many can interpret as the first style of knee high socks, was during the Roman Empire. During this time period, men and women would wrap their feet with cloth and bind leather straps around their feet and up the lower part of their legs (calves). This was done to keep their feet warm and for protection.
As time passed, knee high socks evolved into a commodity that people made, bought and sold for more than just keeping them warm and covered. They became a fashion accessory. Knee high socks became especially popular in the 1920's in America.
During the 1960's knee high socks became an accessory you included in your outfit to add sex appeal. And since, has grown to be adored and loved!
Today knee socks come in a variety of colors and styles. Wearing knee high socks can be sexy, conservative or emo. And people wear them not only to keep their feet toasty and protected, but also to look posh and chic.