Knee High Socks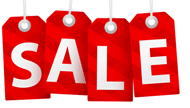 Colors
Styles
Colors
Events/Holidays
Sock Info.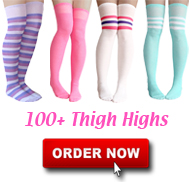 Red
Treat yourself to some red hot socks- the perfect accessory for every occasion. Whether you're planning unwrap presents around the Christmas tree or dress yourself up for a Valentines Day date, this selection of fun red knee socks has something for every occasion.
Valentines Day is a great time to give the gift of pretty red knee socks. Indulge in this fiery footwear if you want to feel romantic wearing love hearts, seductive in your sexy printed socks or passionate in a flamenco inspired pair of red and black polka dot knee-highs. A pair of classic red thigh highs is an elegant choice you can also wear year round to add some color to your daily wardrobe.
Christmas fanatics won't be disappointed with this selection of yuletide appropriate colors and patterns. You'll also find a fantastic selection of festive socks such as a party-ready balloon print or a punk rock set of skull or rock 'n roll socks for rock stars. Of course there are several styles of American stars and stripes for those feeling patriotic on the Fourth of July. Finally, the ace up your sleeve (or down your sock) is a pair of playing card socks that make the perfect novelty gift or a good luck charm for your next poker night!