Knee High Socks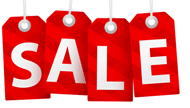 Colors
Styles
Colors
Events/Holidays
Sock Info.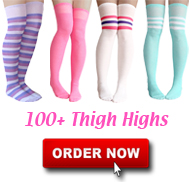 Electric Blue Tube Socks
$11.99 $9.99
(You save

$2.00

)
Electric Blue Tube Socks
SKU: 804
Sale $9.99
Reg. $11.99
(You save

$2.00

)
Product Description
Create a trendy, eye-catching outfit in a flash with these electric blue knee socks. These cozy accessories are thin enough to be worn with sneakers or boots, and can easily transition from fall to spring. Try them in your next dance recital or add some cheer to your next game with their bright blue color. This classic tube sock design has been a fashion staple since the early '70s and continues to be popular today. It's both casual and feminine, making it an easy choice you'll want to stock in your everyday wardrobe.
Size: Women's 7-11
Material: 80% Cotton, 20% Nylon & Elastic
Length: 24" - 26" Before Stretched
Care Instructions
Product Reviews
Customers also viewed