Knee High Socks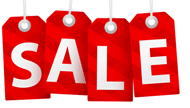 Colors
Styles
Colors
Events/Holidays
Sock Info.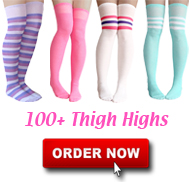 Green Striped Thigh Highs
$13.99 $11.99
(You save

$2.00

)
Green Striped Thigh Highs
SKU: 740
Sale $11.99
Reg. $13.99
(You save

$2.00

)
Product Description
Bright and cheerful, just like you! These cute thigh high socks feature solid horizontal bands of bright medium green, dark green, and lime green. Together, these colors make a striking combination of vital hues which would make any nature lover or creative soul happy. Let these comfortable and beautiful socks add cheer to your daily wardrobe. These fun shades of green have the power to brighten anyone's day! They sit above the knee, with a flattering band of semi-transparent dark green which accentuates the naturally thinner part of your knee, and helps them to stay up all day.
Size: Women's 7-11
Material: 80% Cotton, 20% Nylon & Elastic
Length: 32" - 34" Before Stretched
Care Instructions
Product Reviews
Customers also viewed