Knee High Socks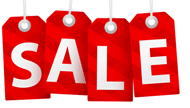 Colors
Styles
Colors
Events/Holidays
Sock Info.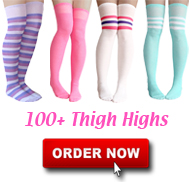 Red/White Striped Mens Socks
$12.99 $10.99
(You save

$2.00

)
Red/White Striped Mens Socks
SKU: 844
Sale $10.99
Reg. $12.99
(You save

$2.00

)
Product Description

Crazy, vivid, bold pair of striped red-white athletic tube socks! For real daredevils only! Do you feel how good they are? They say to your sport opposer: "Oh boy, you better keep away, I'm ready for everything". On the other hand, these socks inspire your team and they'll think: "This freak is in our team, we can't lose". It's good socks for your casual sport routine too. Why? It's cotton mixed with nylon and elastic – stretchy, long-lasting, but soft material, that's nice to wear because of its pleasant texture. They hold on your legs tightly so you don't need to adjust socks during the training. This pair of sock is very usable clothing item, so why don't you wear it in your casual life? Sometimes you can put it on under your pants or trousers so no one can see it, and when you're bold enough, you can wear it with red shorts and go for music concert, dancing party or celebration day! Your look will be memorable, no doubt. "Must have" for everyone who thinks he is creative.
Size: Men's 10-13
Material: 80% Cotton, 20% Nylon & Elastic
Length: 27" - 29" Before Stretched
Care Instructions
Product Reviews
Customers also viewed