Knee High Socks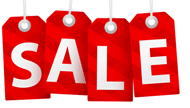 Colors
Styles
Colors
Events/Holidays
Sock Info.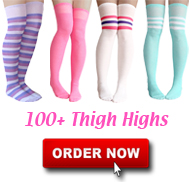 White/Gray Mens Tube Socks
$12.99 $10.99
(You save

$2.00

)
White/Gray Mens Tube Socks
SKU: 841
Sale $10.99
Reg. $12.99
(You save

$2.00

)
Product Description
These original knee-high sports socks are the ultimate throw back. With retro vibes from the 70s and 80s, these white and grey mens tube socks are bold and classic. Complete with two traditional dusty gray stripes at the top, the rest of the sock is a stark, clean white. Best worn when playing sports, working out, running or jogging, these socks are comfortable and stay up. Combining natural cotton with nylon, each sock offers the perfect amount of stretch and flexibility for movement. Cotton absorbs moisture which allows for the socks to breathe giving more comfort with each wear.
Size: Men's 10-13
Material: 80% Cotton, 20% Nylon & Elastic
Length: 27" - 29" Before Stretched
Care Instructions
Product Reviews
Customers also viewed