Knee High Socks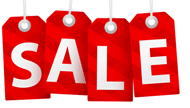 Colors
Styles
Colors
Events/Holidays
Sock Info.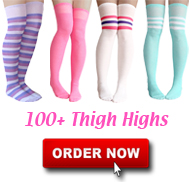 White/Green Thigh Highs
$13.99 $11.99
(You save

$2.00

)
White/Green Thigh Highs
SKU: 739
Sale $11.99
Reg. $13.99
(You save

$2.00

)
Product Description
If you're the sporty type but you also love to be fashionable, these comfortable and durable thigh high fashion socks are for you. These classic white thigh highs have a casual, athletic feeling thanks to three horizontal green stripes which sit just below your knee. The placement of the stripes, as well as the thin knit of the socks work together to flatter the shape of your legs. 20% added Nylon and Elastic in these winning socks makes them long-lasting and comfortable.
Size: Women's 7-11
Material: 80% Cotton, 20% Nylon & Elastic
Length: 32" - 34" Before Stretched
Care Instructions
Product Reviews
Customers also viewed