Knee High Socks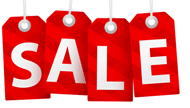 Colors
Styles
Colors
Events/Holidays
Sock Info.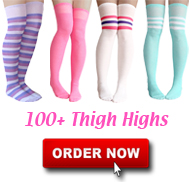 White/Lilac Tube Socks
$11.99 $9.99
(You save

$2.00

)
White/Lilac Tube Socks
SKU: 797
Sale $9.99
Reg. $11.99
(You save

$2.00

)
Product Description

These classic tube socks feature a feminine update of soft violet detailing. Three simple bands of soft, faded lilac sit below a solid white band to accentuate your every move. Whether you're dancing, playing, or strolling through your day, these fresh and fashionable tube socks won't let you down. Their ultra comfortable cotton blend features added elastic to ensure they stay in place all day, and nylon to provide years of high-performance durability.
Size: Women's 7-11
Material: 80% Cotton, 20% Nylon & Elastic
Length: 24" - 26" Before Stretched
Care Instructions
Product Reviews
Customers also viewed