Knee High Socks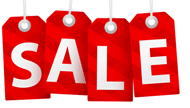 Colors
Styles
Colors
Events/Holidays
Sock Info.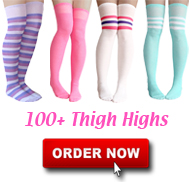 Apple Green Striped Socks
$11.99 $9.99
(You save

$2.00

)
Apple Green Striped Socks
SKU: 810
Sale $9.99
Reg. $11.99
(You save

$2.00

)
Product Description
Fun and fresh, these striped apple green socks are a must-have back-to-school accessory which are light enough to wear year-round. Or, use them to make a fashion statement on Halloween or St. Patrick's Day. Beat mid-week boredom with their electric shades of apple green and light lime green. These comfortable socks are thin enough to pair with any style of shoe, from cute and casual to stylish and dressy. Lovers of plants, environmental activism, and all things green will get a kick out of these brightly striped knee highs. Brighten up the world around you with these lively green striped socks.
Size: Women's 7-11
Material: 80% Cotton, 20% Nylon & Elastic
Length: 24" - 26" Before Stretched
Care Instructions
Product Reviews
Customers also viewed