Knee High Socks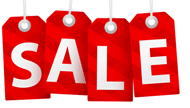 Colors
Styles
Colors
Events/Holidays
Sock Info.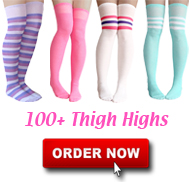 Burgundy Thigh Highs
$13.99 $11.99
(You save

$2.00

)
Burgundy Thigh Highs
SKU: 696
Sale $11.99
Reg. $13.99
(You save

$2.00

)
Product Description
Burgundy, the color of fine French wine and sumptuous berries. Match your leg wear to your favorite shade of lipstick with these alluring thigh highs. Slip them under a pair of elegant boots and a plaid skirt for a crisp fall look. Soft, slightly sheer, and flat knit to prevent any snags; these sexy thigh high socks make a beautiful addition to any woman's wardrobe. Cotton, with added nylon and elastic to keep them effortlessly in place.
Size: Women's 7-11
Material: 80% Cotton, 20% Nylon & Elastic
Length: 32" - 34" Before Stretched
Care Instructions
Product Reviews
Customers also viewed