Best Winter Outfits That Showcase Your Socks
Whether you're hitting the slopes or curling up by the fire, your winter wardrobe isn't complete without the perfect pair of socks. Here are a few outfit ideas that not only keep your feet warm but also elevate your winter fashion.
The Winter Blues in the Best Way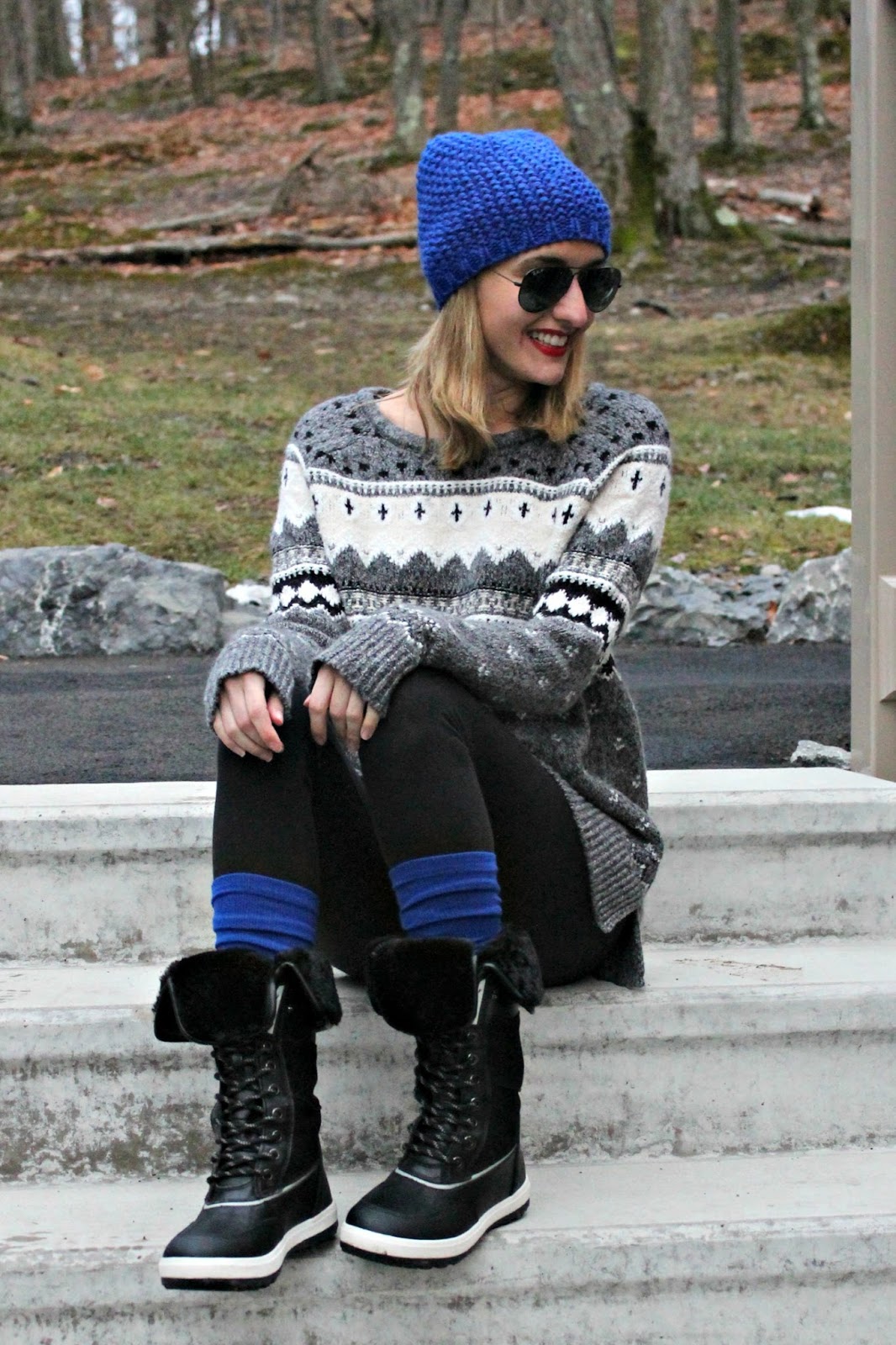 Making winter blues fabulous! A coordinated look featuring thick blue knee socks.
Why This Outfit Rocks: Step out in style without sacrificing comfort. This outfit perfectly balances cozy and chic.
Style Tip: Pair this outfit with a simple, yet elegant, pair of black gloves to complete the winter-ready ensemble.
---
Casual Chic Meets Winter Warmth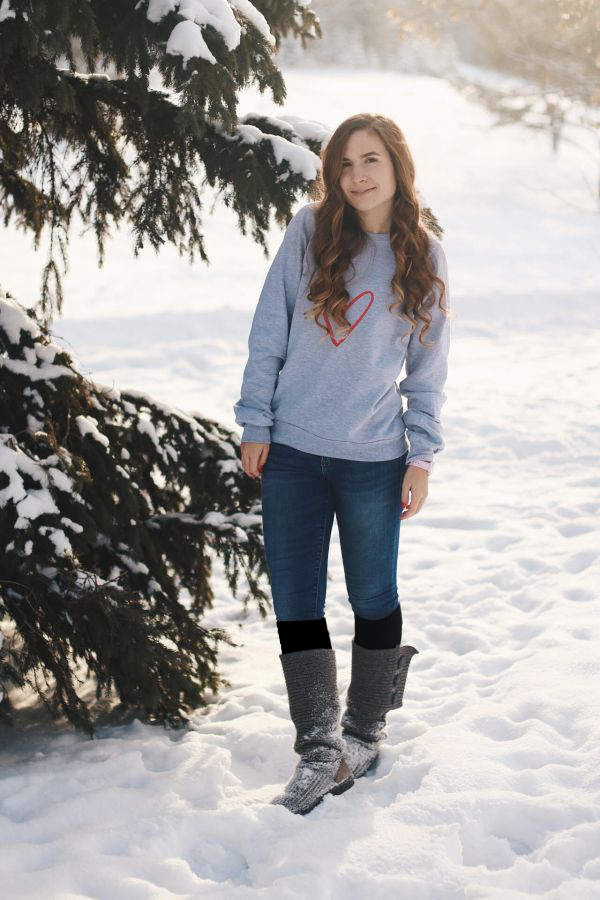 Elevate your casual winter look with long black socks and coordinated grays.
Why This Outfit Rocks: This outfit merges everyday wear with a dash of sophistication, thanks to the black thigh-highs.
Style Tip: Add a black or gray scarf to tie in with the thigh-highs and boots, completing the look while adding an extra layer of warmth.
---
Lounging in Style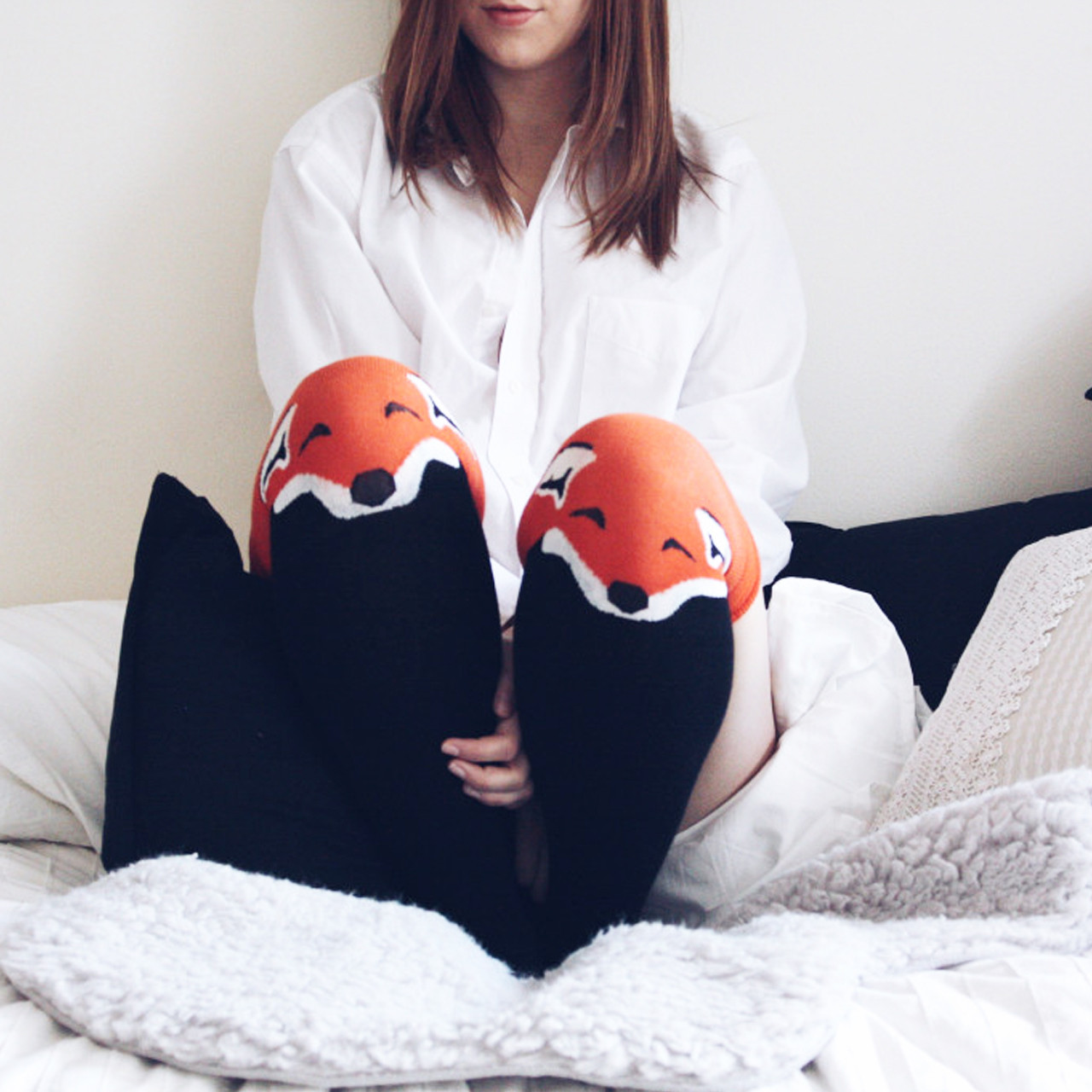 Who says you can't look fabulous while lounging at home? Make a style statement even in your downtime.
Why This Outfit Rocks: This ensemble proves that comfort and style can coexist beautifully, especially when you're just kicking back at home.
Style Tip: Consider adding a light cardigan or a comfy shawl when moving from the bed to the living room, keeping you cozy from one relaxation spot to the next.
---
Fireside Comfort with a Holiday Twist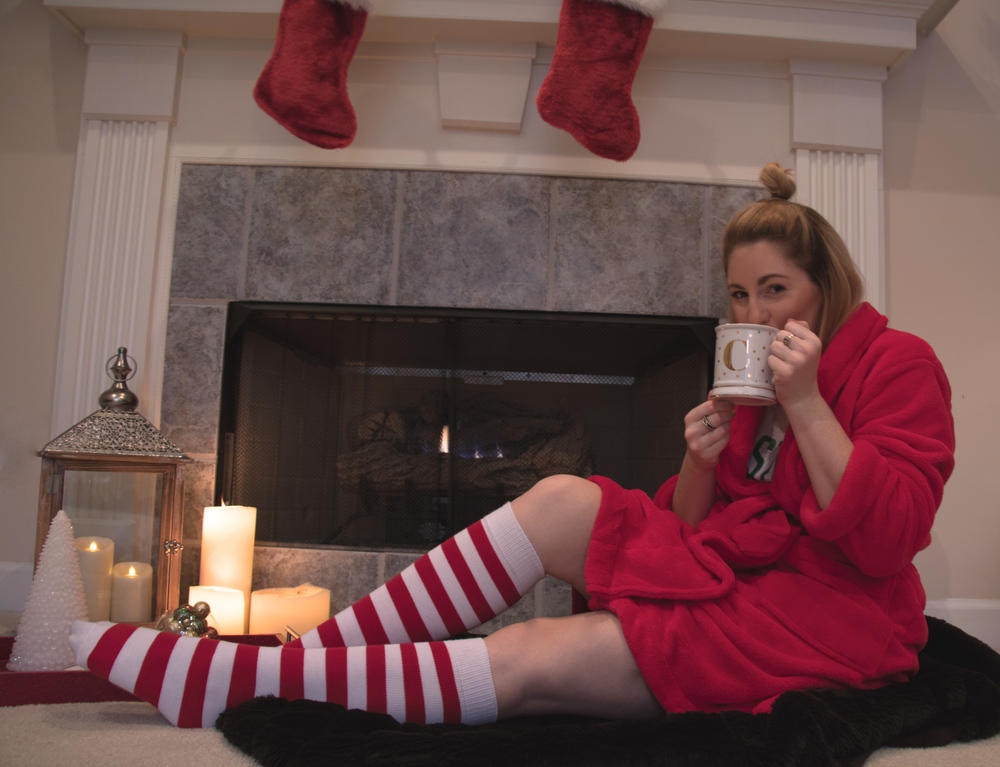 Caption: Embrace the holiday spirit while sipping your favorite winter brew—right from the comfort of your fireside seat.
Why This Outfit Rocks: This look captures the essence of christmas, the most wonderful time of year! Enhanced by festive socks and warm candlelight hues.
Style Tip: Enhance the cozy factor by adding a plush, red cushion or a soft, faux fur throw blanket to your sitting area. Not only does it add another layer of warmth, but it also makes for a great Instagrammable moment.
---
As the winter season unfolds, don't let your feet—or your style—get left out in the cold. Whether you're braving the winter winds or cozying up at home, the right pair of socks can be a game-changer. And it's not just about fashion; the science of warm feet underscores the essential role that quality socks play in your overall comfort and well-being. With these curated outfit inspirations, you're now well-equipped to make your socks the standout feature of your winter wardrobe. So go ahead, step out in confidence and comfort, and make this winter your most stylish yet.