Knee High Socks
Custom Socks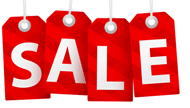 Colors
Styles
Colors
Events/Holidays
Sock Info.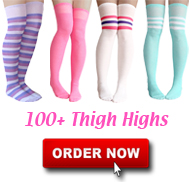 Wordy
Say it with socks! Choose a message close to your heart and make a fashion statement with your knee highs.
Our range of letter socks are all designed with big, bold words in a simple, classic font, allowing any word that you choose to stand out. If you feel strongly about something, why not go for maximum fashion impact with these highly visible words. Whether you consider yourself to be a diva, bad ass or just plain sexy, you can tell the world about it in these attention grabbing socks.
These letter socks are a great way to get a group together and make sure everyone looks great while they're having fun. Pick out a themed set as a gift for every guest at your bachelorette party, complete with a special pair for the bride! There's a pair for the groom as well, and he can even wear them discretely on his wedding day. Cheerleading teams will have an extra fashion edge when they compete in pink cheer socks.
Represent your appreciation of beer,wine or just about anything, from love to bacon! Or pick up multiple sets of a pair that is perfect for every member of your team. You will enjoy these knee-highs so much that you will want to complete the set with a pair that says "I love knee socks!"