Knee High Socks
Custom Socks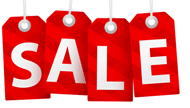 Colors
Styles
Colors
Events/Holidays
Sock Info.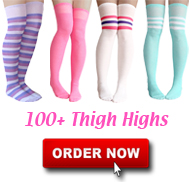 Neon
Be bold, be bright, and get noticed as you color the world around you! We can't help but rave about these neon knee highs. They're the party on your feet that keep you dancing in style. Don't be afraid to switch on the neon lights and shine!
Dance troupes will love these cute colors, and they'll help the whole team feel confident enough to give it their all. If you're going to a themed 80s party or 90s party, or just dancing to your own beat, its easy to show off your moves in a pair of neon electric socks. Turn around a rainy day in some bright rainbow knee highs or add some hot pink argyle to your back to school wardrobe.
Looking for some hot accessories for a music festival this summer? A unique pair of neon knee highs are a must have to add your packing list, along with all the fun party outfits you have planned out. They're a great way to express yourself in the crowd. You'll be you warm enough to keep dancing as the sun goes down. Whether you are planning an unforgettable hen's night and want the bride to stand out in her unique pink socks or hosting a party with a dose of disco, we've got you covered.