Knee High Socks
Custom Socks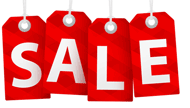 Styles
Colors
Events/Holidays
Sock Info.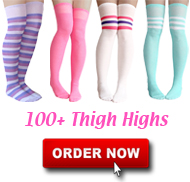 Tube
Tube socks are the ultimate footwear accessory that will transition from day to night, casual to chic and sporty to sexy! The simple design is ideal to work with as it can complement a range of patterns and styles. You will love these tube socks with three colored stripes that provide a contrast of color.
Every girl needs a good pair of knee-high socks and that will look great with everything from high heeled pumps to pair of classic converse. Our tube socks are a designed as a solid knee-high with three bold stripes to accentuate your perfect pins. All of Chrissy's striped tube socks are made of quality materials and manufactured in the USA, so you can be sure that they are the perfect blend of style and comfort.
Stripes is a timeless prints that everyone needs in their closet! Chrissy's striped tube knee socks feature three horizontal stripes curving around the top of the fabric. This subtle print adds a unique touch to classic solid socks. Each striped knee high sock emphasizes the feminine shape of the calf, while still boasting sporty vibes. Exuding an effortless charm, these striped socks infuse a sense of casual sexiness into any ensemble. Each of Chrissy's striped tube socks comes in various color combinations, allowing you to find your ideal design and fit!