Knee High Socks
Custom Socks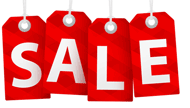 Styles
Colors
Events/Holidays
Sock Info.
Shoes with Knee High Socks
Shoes with Knee High Socks
What shoes look fabulous with Knee High Socks?
If you thought that knee-highs are reserved for school girls and sports fields then you are so very mistaken! These sexy socks have made a comeback and have consistently been highlighted as a fashion trend on runways and fashion blogs worldwide. The best thing about knee-high socks is that they are not only comfortable and cosy, but also an easy way to add some personality to a lacklustre outfit. They are also a smart choice for anybody who wants to create an attractive silhouette and make their legs look even more fabulous.
We have listed some of the shoe styles that you can pair up with your knee-high socks and would love to hear your own styling suggestions. Contact us and send us your messages to info@kneehighsocks.org or photos so that we can see how you have created a fashionable footwear combination.
Boots

One of the most popular combinations- boots and knee highs are a natural fit. The gradual change in lengths creates a layering effect that can be even more intensified if you wear your knee-highs and boots over tights. Not only is layering extremely chic, but it is also the perfect solution to keep your legs warm and comfortable in the colder months. Shop our collection of solid colored boot socks.
Wedges and Platforms

Wedges and platforms are an excellent choice when pairing your socks with a shoe that will give you some extra height. The solid heel creates a smooth line at the end of your socks to create an illusion of elongated legs. You will walk tall and confidently in a pair of knee-high socks and simple wedged heels or boots. This is the ideal solution for a smart casual outfit or something that is even work/school appropriate.
High Heels, Pumps and Sandals

Socks and sandals make for a fabulous combination when styled the right way. European fashion houses love this trend and once you have found a good color match for your shoes and socks, you can play around with the length of the sock or create the appearance of slim legs with a scrunched-up legwarmer effect. Pumps are also a favorite option for women who wear knee-high socks because they are a classic design that can complement a simple sock or add a neutral element to a bright or loud sock design.
Flats

You will feel super comfortable while looking fabulously chic. This is a favourite choice for ladies from Paris to New York. There is something to be said for practical footwear and a woman on the move turns to her flats for a stylish solution. Pairing them with knee-highs is the ideal answer to battling cold weather without sacrificing cute flats for boots. They are also an excellent way to dress up a short dress and ballet flats when you feel that your legs are too bare.
Roller-skates
Rock and roll in a cute pair of roller-skates that wouldn't be complete without a gorgeous pair of knee-high socks. This retro look has made a comeback and if you are heading out for a skate, try on a pair of short shorts and knee-highs to complete your look. Not only do they look super cute, but they also protect your legs from the discomfort caused by your skates rubbing against your skin.
Sneakers, Tennis Shoes and Trainers
Have some fun with your active wear and create a delightful combination that can be worn to sports games, group activities or simply as part of your everyday casual styling. Paired with the right pair of tennis shoes, this look can evoke the image of country club chic. The quality of material of our socks also makes them very comfortable and breathable if you choose to wear them with trainers while exercising. This is a match made in knee-high heaven. One of the best examples of stylized streetwear is the converse/knee-high combination. We recommend a white tube sock with a colored stripe in a shade that you are wearing. This will tie together all the elements of your outfit for a retro-inspired, extremely cute casual look.
Mary Janes
These are certainly not for any old "Plain Jane". This footwear combination has come a long way from the private school look. Play around with contrasting colors or choose a two-toned knee-high sock that complements your Mary Janes for a fun twist to a classic work, school or formal look.