Knee High Socks
Custom Socks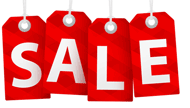 Styles
Colors
Events/Holidays
Sock Info.
Knee Sock Outfits
Outfits with Knee High Socks - 185+ Photos
There are endless possibilities when it comes to putting together outfits with knee-high socks. This is just a snapshot of the many ways in which you can style these socks and you will find an abundance of ideas and inspiration in our gallery below. We'd also like to take this opportunity to invite all of our customers, fans and fashionistas to send us their photos in our knee-highs so that we can admire your styling talents.
Sporty
Knee high socks are a staple accessory in the wardrobe of every sport lover. They are synonymous with uniforms worn by athletes but also a fashion favorite for sports fans, event attendees and those who generally like to dress in a sporty manner. The formula for a perfect sporty outfit is straightforward. Accessorizing sports gear requires simple prints that match with team or sportswear colors. If you are wearing a simple active wear set, you can add some fun to it by choosing a sock that has printed motifs related to your favorite sport. The best thing about these socks is that they can go from being a functional training sock to be worn with trainers, to a cute sporty touch to a court-side outfit consisting of a team shirt, sexy shorts and simple wedges.
Preppy
Preppy equals pretty. You can achieve a chic country club look without looking like a teenager skipping school periods. Create an attractive outfit by layering classic elements. A short, flared skirt paired with a white collared shirt and cardigan or blazer is the perfect foundation for this look. Combine this with a pair of knee highs and some lacquered Mary Janes or pumps. In the autumn months, this look can be completed with an attractive trench coat, while winter fashion demands a pair of boots over your knee highs.
Casual
Knee-highs are a fantastic way to add a unique touch to regular casual outfit. Plaid, Printed cotton shirts, denim shorts and loungewear are all ideal partners for a pair of cosy socks. For an added element of street flair, why not slip on a pair of converse shoes and wear your knee-highs with a vintage t-shirt and denim shorts? These socks are also ideal for pleated skirts, dresses and tailored shorts worn with a classic shirt.
Elegant
A pair of black knee-high socks can look very sexy when worn as part of an elegant outfit. The classic look shows just the right amount of skin to intrigue, while leaving enough to the imagination. Because of their classic design, these socks can be worn with flirty mini dresses and heels, tailored dresses, jumper dresses or even short jumpsuits. Pair them with a platform heel or a classy pump for an added dose of elegance.
Costume
Putting together an original costume can be a challenging task. Knee high socks are a fantastic and inexpensive way to give your outfit that extra edge. You can have a bit of fun with a shorter hemline or more provocative cut because a classic knee high will complete any costume and make it look like a stylized outfit. These socks can be combined perfectly with your color and theme choice and they will also make sure that you stay nice and warm throughout the night, whatever the weather may be like.